If you like Applebee's Mudslide recipe then you are sure to enjoy this recipe for a Frozen Mudslide. This cocktail is made with Kahlua and ice cream. The deep brown color of the Kahlua mixed with the ice cream gives this drink its signature color of a mudslide.
Mudslide Cocktail
This is another one of my favorite cocktails to order when we go out to dinner. Or even when we are feeling a little froggie and have an afternoon cocktail.  Sometimes I have a hard time choosing between a Frozen Mudslide Cocktail or a Bahama Mama. Like the Bahama Mama Cocktail, I asked my husband to recreate this drink for me. After many tries, we finally found what I feel is the best-frozen mudslide recipe. Now I will have to warn you this drink is high in calories so if your watching your calories then you may only want one, plus they are very filling.

Frozen Mudslide Recipe
If you have followed My Creative Manner on social media like Facebook or read any of my other blog posts. You know that I have a love of kitchen gadgets. My husband has fueled this love by purchasing me some great small appliances over the years. One of the most recent was my Ninja blender. The multiple blades make blending things like this frozen mudslide so much faster than a traditional blender.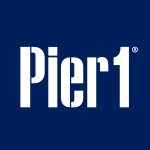 If you have never had Kahlua before, it has a delicious rum taste, with a hint of vanilla and strong coffee bean flavor. I have heard that it is pretty similar to Baileys Irish Cream.
When you combine that rich coffee flavor with ice cream and a little chocolate syrup. You have the best adult milkshake ever!
This recipe for a frozen mudslide is pretty simple, vanilla ice cream and Kahlua.
Put the ice cream and Kahlua into a blender mix until smooth. Serve in a 16-ounce glass that has the inside covered with chocolate syrup. Topped with whipped cream and shavings of chocolate for an over the top frozen mudslide cocktail. If this is to much ice cream for you, separate this recipe into 2 8-ounce glass and share with a friend. But honestly, it's so good you might not want to share this with anyone.
Thank you for stopping by My Creative Manner!
Sharing one creative recipe at a time~ Jen
Other My Creative Manner Recipes you may enjoy are:
Frozen Mudslide
Rich coffee flavor from the Kahlua mixed with ice cream gives you the best adult milkshake ever!
Ingredients
1

Cup

Vanilla Ice Cream

2

Ounces

Kahlua

1

Tablespoon

Chocolate Syrup

1

Tablespoon

Redi Whip

optional

Chocolate shavings

optional
Instructions
In a blender add ice cream and Kahlua. Mix until the ice cream is smooth

Inside a 16-ounce glass drizzle the chocolate syrup around. Turning the glass in your hand to cover all sides of the glass.

Add the mudslide from the blender into the prepared glass.

Top with Redi Whip and garnish with chocolate shavings.